About Us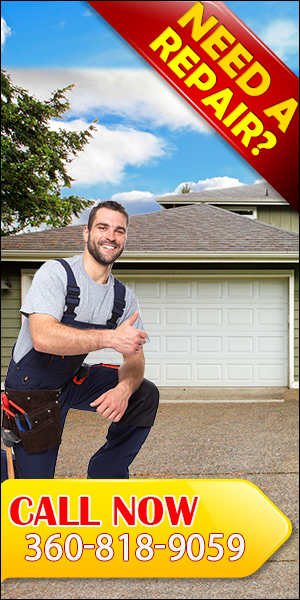 Customer satisfaction is important to Garage Door Repair Bremerton and comes with great work. People are happy when they receive the service they need at the right time and price. We make sure the needs of each client are covered as soon as possible and that's to our advantage but we never disregard how critical quality is. As a matter of fact, we give intense attention to every garage door service but also to the overall relationship we keep with our clients.
Do you have questions? How about calling us at 360-818-9059
If you also consider quality work of the essence, you will love our work and trust every technician of our company for the following reasons:
* We care about you and we show it every chance we get. When you trust us to fix your garage door springs or help you find a new overhead door, you can be sure of our commitment. We focus on the specific problem when we work and pay attention to your questions and demands.
* Our company has the capacity to order new repair parts, electric door openers and garage doors for you. We make suggestions based on your requirements and let you choose in peace. We order them from the greatest manufacturers but always of your choice and set an appointment that will suit you for their installation.
* We are very helpful throughout the whole process of garage door replacement and always available to answer any question.
* Whenever you have emergency problems and need same day service, our technicians will be fast, troubleshoot the system thoroughly and find the best repair solutions.
Get the best from our team
You can trust our company whether you need help with specific problems or routine service. It's wise to choose a company you can trust, and trust comes only when you know you can rely on the staff for every need. We can assure you that you can count on us whether you have minor or major problems. The basic thing is that we solve them quickly and efficiently. We have the best electric garage door opener repair specialists at our company, the best training, the best tools and the best staff. With such an amazing team, your demands will be met and even exceeded. Do you still want to learn more about us? Read below what happened to one of our clients!
"I decided to replace the bottom seal alone. I thought: how hard can it be? I followed instructions but forgot to put c-clamps. I was trying to install the seal and the door would slide down. When I finally managed to install it, I closed the door but when I reopened it, part of the strip remained on the floor. That was it! I called Garage Door Repair Bremerton immediately. The technician came fast but when I told him about the door sliding down, he said: you don't urgently need seal installation but spring repair. "Oooh", I said trembling in the idea that I could be hurt if I hadn't called this company."
Your problems concern us and we respond immediately in zip code 98311 when there is need for emergency garage door repair services. With the best technicians in Washington and dedication, we take care of issues and replace garage door parts efficiently.